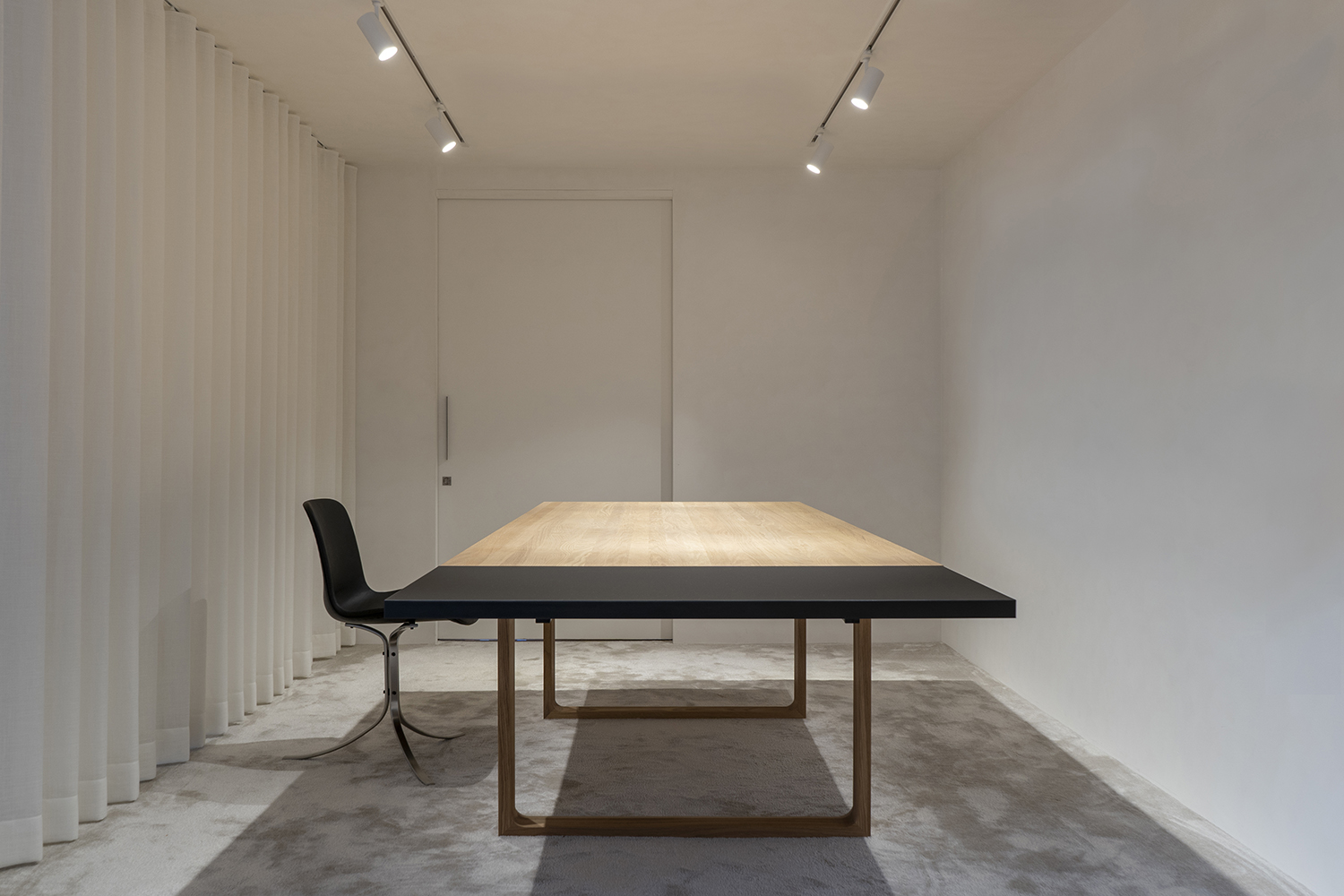 Description : Showroom, office
Interior surface : 76.5 m²
Location : Hannam-dong, Seoul
Date of completion : Febuary, 2021
Photo : HAN HO



Unlike general Fritz Hansen stores in Seoul, the 'Fritz Hansen Showroom Hannam' is a place only for the PK series designed by Poul Kjaerholm.

In order to give a good background to the displayed furniture, the space was mainly composed of finishing materials that he frequently used like steel and wood.

In addition, the minimal organized spatial shape was made of matte material like stucco paint of wall and ceiling so that the depth of the space could be felt although it was concise.