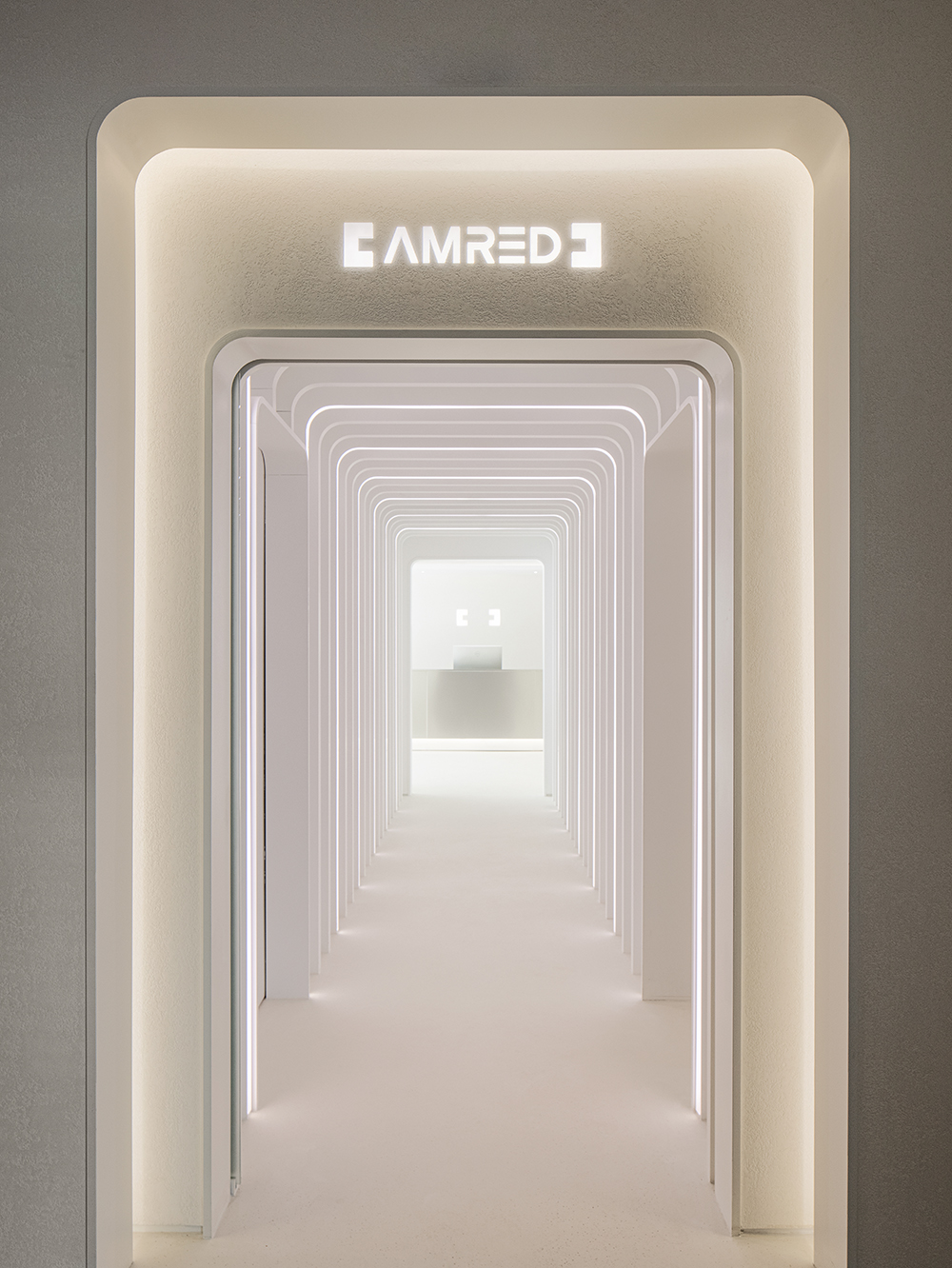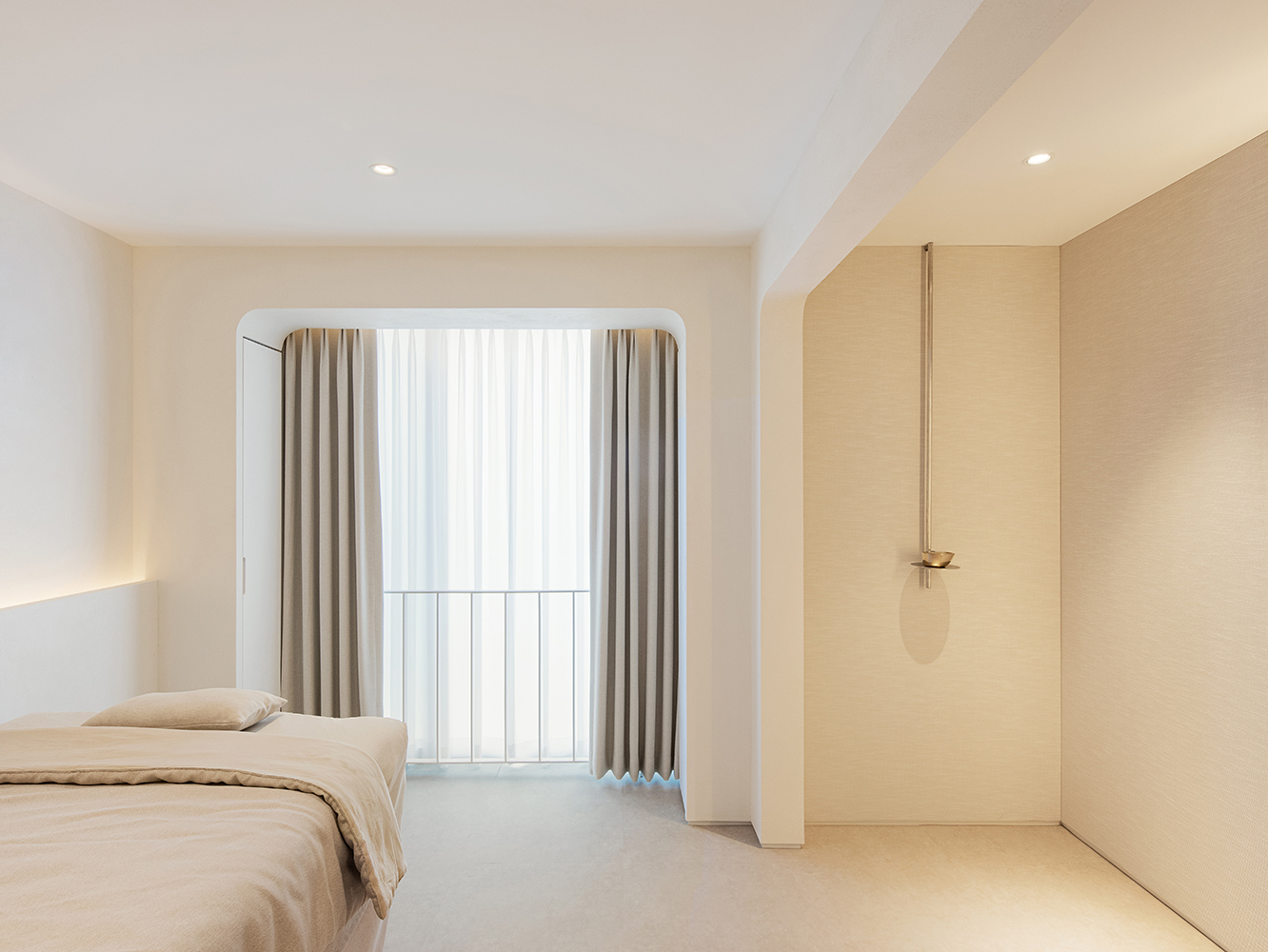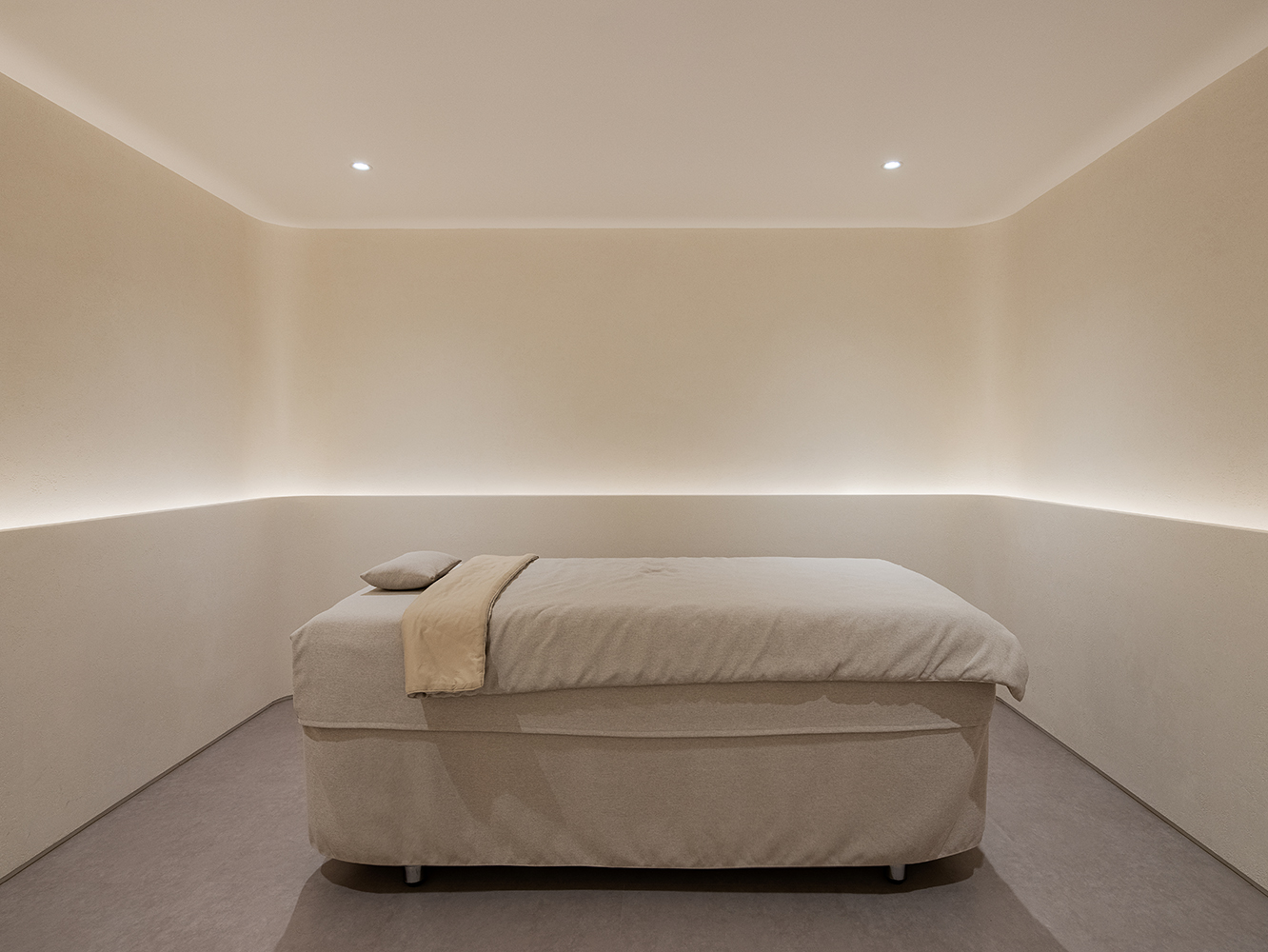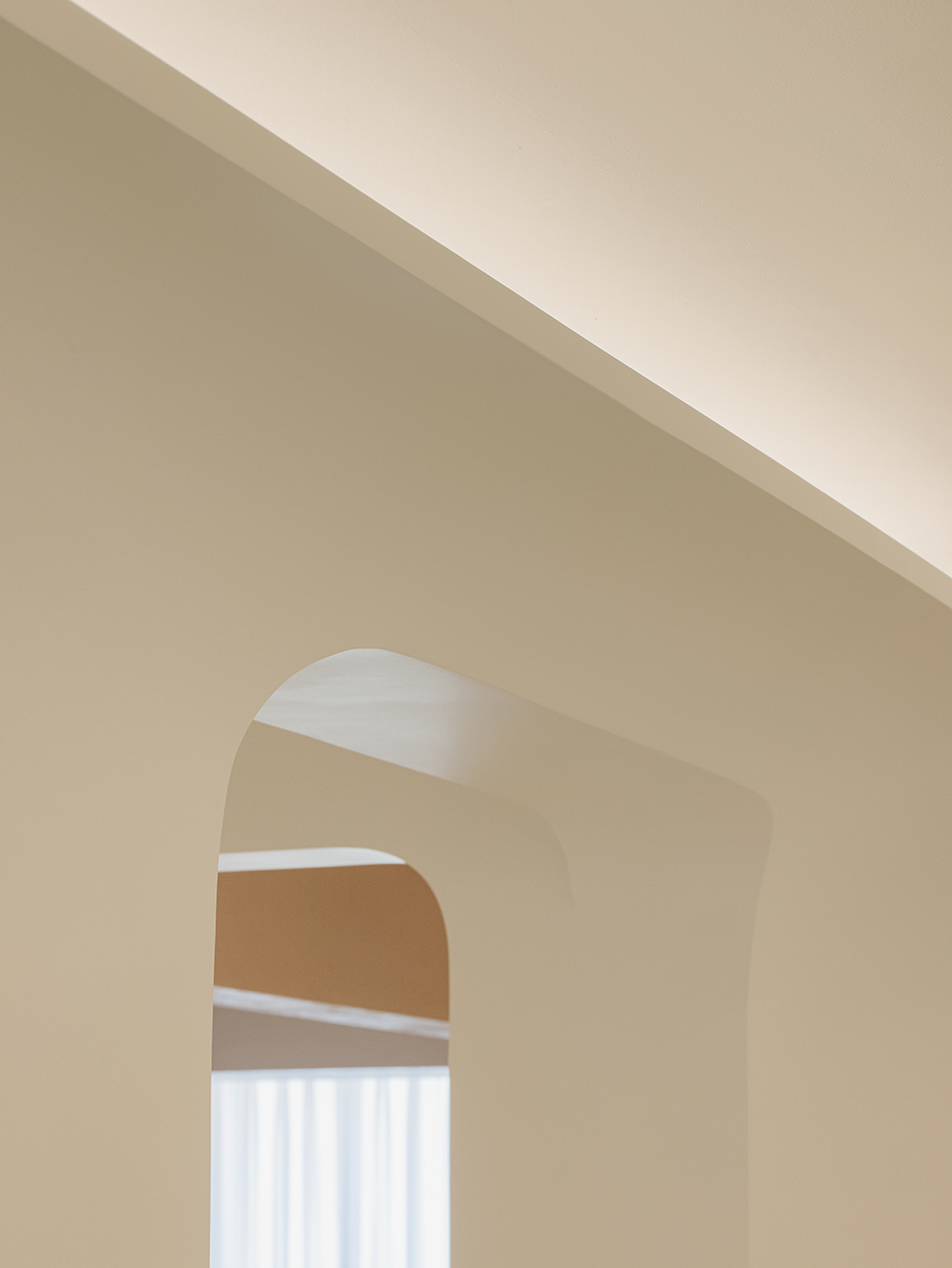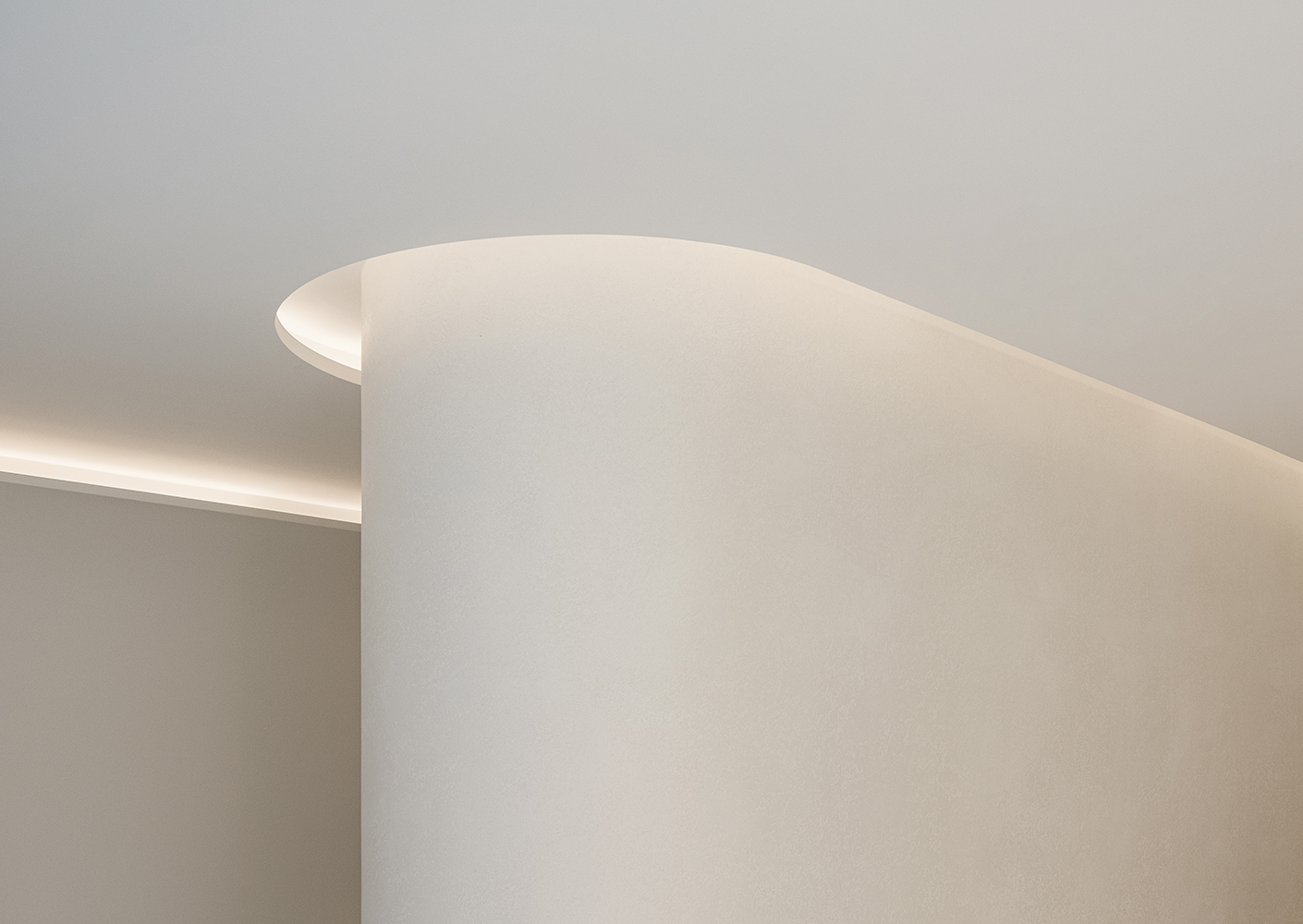 Description : Hospital
Interior surface : 242.7 m²
Location : Cheongdam-dong, Seoul
Date of completion : July, 2021
Photo : Yong Joon Choi



The name 'AMRED CLINIC' means 'time of skin flowing backwards' which derives from 'DERMA,' aka skin, written in reverse order. To align S.I with the original B.I that pursues flawless skin, Project Mark seeks to express the term 'time' as the refined space with the theme of "REFINED TIME."

The general mood of this refined space, where you can feel luxurious comfort even though it is not colorful, was motivated by a temple in which the time has frozen. We unified the tone of the ceiling, wall, and floor although different materials were used for each part.

As for the structure of the space, the reception hall plays the pivotal role and at the same time, it spreads out into six skin care rooms. The long louver tunnel at the entrance maximizes the heterogeneous transition between the inner and outer spaces when entering and exiting the space. The moment you pass through the tunnel to enter the reception hall, the tension you felt at the entrance will be relieved since the space expands dramatically.

It will also give you a feeling of twist. Through a large logo-type screen that utilizes the identity of
the clinic as a digital object, you can also see the video works that metaphorically express refined time.

The long hallway that naturally leads you to move from the reception hall to the care room was intentionally inserted between the spaces to continually provide the feeling of relief. Also, the illuminance that gradually decreases as you walk around the space makes you feel like you are reaching the deeper part of the temple.